Web Design
Website Design
Mobile & Web Apps
Content Management

Branding
Logo Design
Brand Prints
Creative Solutions

Video
Video is hot and for good reason. Learn about the amazing things we can do including
Professional video production
White board animation
2d/3d animation

Graphic Design
Seeing is believing. We can create a vision for your concept that will make a believer out of you.
Corporate Identity
Brochures
Catalogs

Development
All of our websites are hand coded and meet strict web standards and accessibility requirements.
HTML5 & CSS3
Graceful degradation
Responsive design (media queries)

Inbound Marketing
Inbound marketing is a collection of strategic efforts to help you dominate on the web.
On page SEO
eMail Marketing
Link Building
Industry Specific Marketing programs (ISM)
We are best known for our industry specific marketing programs.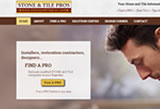 The Stone and Tile PROS program is a highly successful comprehensive program designed to support quality stone and tile companies.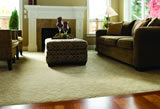 We produce resources to help quality carpet cleaning companies reach and communicate their value to prospective customers.
Latest Posts
The ways ideas spread